Old Whittington
Book a viewing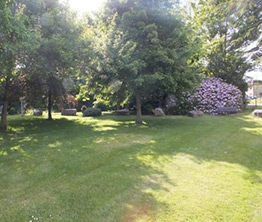 We have a superb historical location situated between two Market Towns.  It was at an Inn in this village that three local noblemen: the Earl of Devonshire (from nearby Chatsworth) the Earl of Danby and Mr John D'Arcy, met to begin planning their part in events which led to the overthrow of King James II in favour of William and Mary of Orange.  We are within easy reach of the Peak District National Park, the Derbyshire Dales, the City of Sheffield and the M1.  We also enjoy good local village facilities: doctors surgery, local shops, church, library, pubs, hospitals, etc.  community transport and 'Dial-a-Bus' are available and we also organise trips out.  There are friendly and reliable local taxi services at reasonable rates.  There are 72 one and two bedroomed apartments and bungalows set within five acres of landscaped gardens on the edge of the Green Belt and within the local Conservation Area.  There are many interesting country walks accessible directly from our gate, so you don't need a car to enjoy the countryside.  This is a walled village within a village, designed on the principle of 'Defensive Space' which means higher security and extraordinary peace and tranquility.  At the heart of the village is the Village Club, where residents choose to relax and socialise in the spacious lounge, making new friends or just catching up on recent events.  Activities are held regularly: coffee mornings, guest speakers, musical gatherings, celebrations, quizzes, card games, snooker, etc.  You may join in as much or as little as you like.  Facilities within the building are: resident's lounge, toilets, self service laundrette, kitchen, manager's office, guest suite, and staff apartment.  At Old Whittington there are a range of one and two bedroom properties.  When offered we present them as recently re-furbished to modern standards.  Here are examples of typical layouts: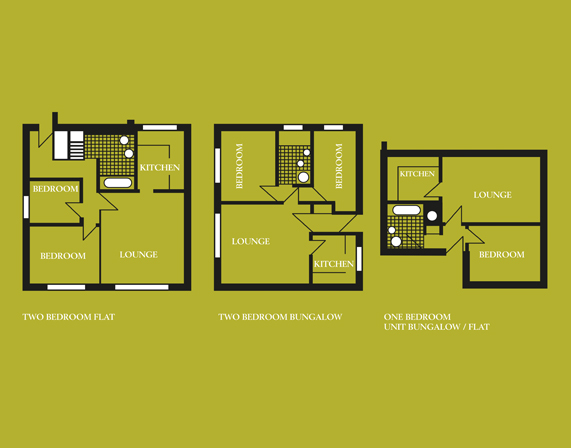 "The village has everything I need"

Resident – Old Whittington

View our gallery for things to do and places to visit close to Life Style Village, Old Whittington.